Effective Personal Management®
This time management training system increases productivity through effective personal management. To take control of your life: plan and organize effectively, set and achieve goals, and live a balanced life.
Full-day Workshop objectives include:
How to find an additional two to three hours per day to work on the highest and most important priorities in your life
How to increase your productivity by 15 – 20 percent
How to gain control of your personal and professional time by scheduling your priorities
How to reduce stress levels by practicing the four steps of proactive self-management
How you can balance all areas of life and have time for the things you value most
Learn the fundamentals of using our My-Tyme® Success Planning system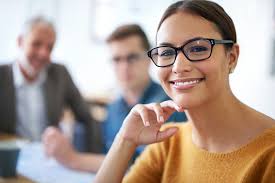 Goal-Driven! For Executive Teams™
This workshop consists of executive coaching and facilitation to help your executive team establish specific, measurable goals, foster team collaboration, and develop a robust plan of action to attain these mutually agreed upon goals. This full-day goal-setting session is followed by monthly performance reviews to monitor activity and assure goals will be reached by specific target dates.
Full-day Workshop objectives include:
Clarify priorities and purpose
Eliminate overlapping efforts and identify responsibilities
Identify strengths and urgent needs
Provide feedback on projects
Monitor activity to assure goals will be reached by target dates
Reinforce commitment, enthusiasm, and belief in the achievement of success
Identify priorities and concentrate on achieving goals
Save time
Maximize effectiveness
Goal-Driven 101!™
This goal setting workshop introduces participants to the fundamentals of goal setting, developing a robust plan of action identifying key steps for successful implementation, and tracking and measuring success.
Full-day Workshop objectives include:
Generating a Master List of Goals
Identifying Goals from the Wheel of Life
Writing SMART goals
Completing a Goal Planning Sheet
Developing a Plan of Action
Creating metrics and tools for measuring progress
Setting priorities for achieving results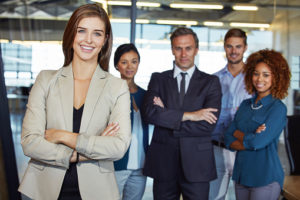 Social Style®
This interpersonal communication workshop includes a personal assessment – an easy to use tool for learning about the participant's behavioral interpersonal communication preferences as well as their degree of versatility. This workshop can be offered in various formats to meet your needs.
Workshop objectives include:

Develop insight into personal behavior strengths and weaknesses
Improve productivity by understanding the four social styles: Driving, Expressive, Amiable, and Analytical
Identify participants' style and degree of versatility
Learn how to flex or modify style in order to increase interpersonal effectiveness
 Public Speaking Events
Looking for a powerful keynote speaker for your next event? Leadership Management International is able to provide you with leading-edge speakers who are business visionaries with in-depth industry expertise.
Contact us for your upcoming public speaking engagements. Here's just a select few of the topics available:
Leadership
Corporate Strategy
Workforce Readiness
Women in Leadership
Generational Differences
Effective Communications
Team Building
Attitude
Motivation
Selling Strategies
Goal Setting
Productivity
Time Management