Our team of business development representatives and certified coaches and facilitators can help your organization identify the best services to meet your needs and achieve long-term success. Just click on any of the photos below to learn more about our team members.
Nancy Eichstadt, President & CEO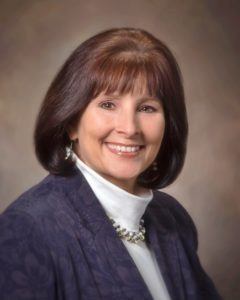 Nancy Eichstadt is a Managing Partner with Leadership Management International, Inc. based out of the Upstate of South Carolina. In 2009, Nancy joined LMI with the responsibility of expanding the company's presence in the Carolinas and has been recognized annually for incremental revenue growth at LMI's Regional and World Conferences. In 2015 and 2016, Nancy received the distinguished LMI "Motivator of the Year" award for the Americas. This award is presented to the individual who best exemplifies leadership qualities and who personally demonstrates the LMI "product of the product" disciplines. In addition, these individuals have distinguished themselves through outstanding service to other associates and clients. Nancy is also a Professional Degree status within the prestigious President's Honor Club awarded for outstanding sales production. In 2017, Nancy won the "Sales Leader of the Year" for the Americas. This award is presented to the person who has the highest personal sales during the award year.
Nancy's professional background spans over 25+ years working in Corporate America for Fortune 500 companies such as Dow Chemical, Georgia Pacific, and Sealed Air Corporation. She's held a variety of senior management positions from sales and marketing to global business development to business unit management. In various roles, she's been responsible for revenues of $200 million, capital expenditures of roughly $500 million, and managing a staff of 50 employees.
Nancy has served on several boards and volunteers in various community non-profit organizations. Nancy and her husband moved from the Greater Cincinnati Ohio area to the Upstate of South Carolina in 2007.
Nancy Eichstadt,
President & CEO
Paul Barber brings to LMI over 30 years of corporate management and consulting experience as a recognized leader, trainer, mentor and developer of top talent. His passion is partnering with clients to improve their personal effectiveness, enabling them to lead their teams and organizations to achieve greater business impact. Paul has a collaborative style and has worked with leaders at all levels.
Prior to joining LMI in this role, Paul pursued his corporate career in banking as well as with a leading national retail company. For more than six years he was Senior Vice President and Director of Learning and Development for The South Financial Group, now TD Bank, reporting to the Chief Human Resources Officer. At TSFG he implemented a highly successful program to develop high potential leaders. Before moving to Greenville in 2004, Paul worked with Bank of America in Charlotte for over nine years holding increasingly responsible positions in Marketing, Operations and Human Resources. Paul is an active member of the Association for Talent Development (formerly ASTD) serving in various leadership roles with both the Charlotte and Upstate SC chapters.
Born in Canada, Paul is a graduate of the Ontario Teacher Education College and has completed studies in organizational development with the University of North Carolina at Charlotte. Paul and his wife are the parents of two married daughters and four grandchildren.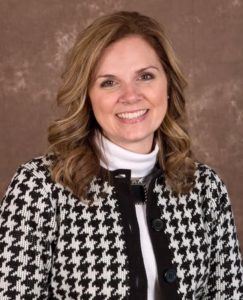 Amy Beheler brings over 15 years of experience in leadership and training and development within a variety of industries including manufacturing and non-profit agencies. She is Level III National Account certified for facilitation and coaching. In addition, she is ISO 9001:2015 certified for internal auditing of Quality Management Systems for companies across the state of South Carolina helping them verify their compliance to the current standard. Beheler also leads CEO Roundtable forums for top management and business owners across the state.
In addition to serving in various leadership positions within her church, Beheler was a recipient of the prestigious Tribute to Women in Industry TWIN Award which honors women whose outstanding achievements mark them as leaders and role models in business and in the community.
Beheler holds a Master of Science degree in Business Management from Troy State University, a professional certification in Human Resources, and a Bachelor of Science degree in Business Administration. Beheler happily resides in Spartanburg, SC with her husband and four children.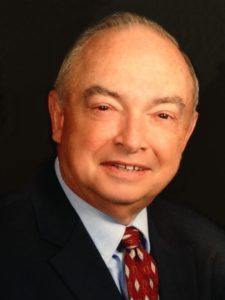 Craig Cox served 24 years as an Officer in the United States Air Force commanding a squadron over 550 personnel. He received a Defense Meritorious Service Medal for work with the Royal Saudi Air Force.
After his military service, Craig joined the manufacturing sector as Plant Manager where he was initially employed by Arley and later MetoKote Corporation. During this time, Craig turned a start-up facility into a $12 million national distribution operation in less than six months, he negotiated import freight service contracts generating annual savings of over $200,000, turned a low morale and poor quality operation into the premier coating facility within the southeast, and led his organization through QS9000 and ISO 9002 certification.
Between 2000 and 2014, he served in various non-profit leadership capacities with Central Carolina Technical College, the Employment Security Commission, and ReadySC. Craig has facilitated training and development curriculum in the areas of Leadership, Communications, Employer Expectation Training, Supervisor Training, and Teamwork. He's trained workers on new production methods and mentored supervisors and managers on how to grow and develop more engaged workforces. In addition, Craig was instrumental in developing initiatives to combat the poor work ethics of the local workforce population as he worked with manufacturing operations across the entire state of South Carolina.
Craig holds a Master of Business in Systems Analysis from the Air Force Institute of Technology and a Bachelor of Science degree in Psychology from Wofford College. A native of Spartanburg, Craig and his wife have three children and ten grandchildren.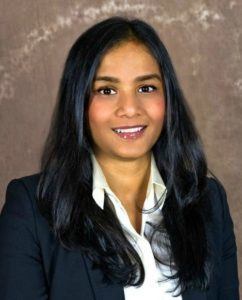 Nan Patel brings over 15 years of experience in organizational development, training, coaching, and leadership management. She is a certified professional in Human Resources (PHR) and has worked in several industries including healthcare, insurance, call centers, and manufacturing.
Most recently, Nan was Human Resources Director for Designtex, a Steelcase subsidiary, where she was responsible for over 220 employees. She was instrumental in driving strategic and tactical organizational development throughout the organization and focused on organizational development, employee relations, training, and policy development. Previously, Nan worked for One Call Care Management for nine years establishing organizational structure, policies, succession plans, and employee development as the organization grew to over 1,500 employees.
In addition to being a member of the Society of Human Resources Management (SHRM), Association for Talent Development (ATD), and World at Work, Nan holds a variety of management training and behavioral assessment certifications in human resources from NYU, Rutgers Center for Management Development, Predictive Index (PI) and Center for Creative Leadership.
Nan holds a Bachelor of Arts degree in Industrial/Organizational Psychology from Fairleigh Dickinson University in Madison, NJ and resides in
Greenville, SC with her husband, son and daughter.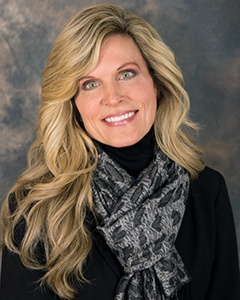 Cindy Williams brings over 20 years of experience in sales and marketing related positions responsible for account acquisition, growth, and retention working with Fortune 500 companies throughout the state of South Carolina.
Prior to joining LMI in 2018, Williams worked in the office products and solutions and commercial real estate services markets for companies such as Moore Business Forms, AT&T, and Xerox Business Services.
Williams holds a Bachelor of Fine Arts degree with concentration in Marketing and Business Management from Converse College. In addition, she was the recipient of a four-year Trustee Scholarship for Academic Excellence.
In addition to successfully completing various business development and sales training programs, including the Malcolm Baldridge Quality Training, Williams has also received a variety of sales achievement awards. Being of service to others is a core value, thus Williams has served on the Make-A-Wish Foundation Advisory Board, as a member of the Museum of Art Contemporaries, and as a volunteer for the Humane Society.
Williams currently resides in Black Mountain, NC and covers the northwest territory of North Carolina and all of South Carolina.