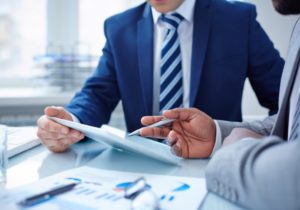 Most organizations understand that effective management and deployment of assets can mean the difference between success and failure. But many organizations fail to consider their most critical assets — human capital.
A recent study by McKinsey & Company revealed that "A" performers tend to be 50-100% more productive than "C" performers. Clearly, identifying those with the potential for "A" performance can enhance an organizations performance. So, how does an employer identify outstanding potential, and once identified, how does an employer retain and continue to develop that potential?
Testing and Survey tools have long been an effective, yet underutilized, tool to help employers make the most of their human capital. As part of our Strategic Development Process, we offer awareness tools via assessment and survey instruments that enhance performance on three fronts: New Hire Selection, 360° Feedback Surveys, and Cultural & Organizational Needs Surveys.
We offer the following assessments:
Executive Achiever®
Achiever®
Sales Achiever®
Guardian®
Performer®
Scoreboard®
Best Hire®
Organizational Climate Survey®
Models for Management™
Development Needs Inventory®
Organizational Needs Inventory®
Social Styles® Interpersonal Communications
Request More Information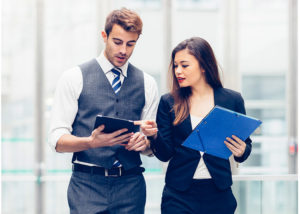 According to the International Coach Federation study, people hire coaches for many different reasons. From sounding board, to motivator, mentor to business consultant, a coach can serve a variety of capacities. People typically have challenges with four or five key issues, such as:
Organizational/Business Direction
Time Management/Goal Setting
Personal Success
Career Guidance
Business Processes
Personnel Challenges
Work/Life Balance
Conflict Resolution
Interpersonal Communication Challenges
Lack of Focus
While all of the above challenges may be addressed through a personal or executive level development process, we understand that sometimes it works better for individual scheduling reasons to engage in monthly coaching rather than weekly or bi-weekly development sessions.
The coaching process focuses on "what matters most" to the participant. By assessing each individual's needs and learning habits and behaviors, we focus our joint attention on "High Payoff Activities" to improve performance and results. We introduce time tested tools and techniques to create a positive ROI and help you achieve your desired level of success.
LMI's development programs are built to encourage personal growth and a higher level of behavioral change. However, because people desire continued accountability after the end of a development program, individuals often inquire about the possibility of a continued coaching relationship.
Request More Information